Advantages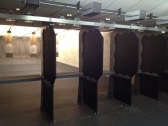 Decide ahead of time which firearm is for you when you have personal range time with one of our instructors.
Purchased a new firearm? One of our instructors will help acclimate you to your new firearm (includes instruction in acuracy, cleaning, and anything else you want to know).
Testimonial
Just got my LTC Class A from my local police department. Wanted to thank you guys for making it so easy, comfortable and informative.